AT THE MUSEUM by Magical Scraps Galore is a fabulous collection inspired by all types of museums and exhibitions around the world and includes a huge assortment of themed elements such as paintings, sculptures, ancient artifacts and medieval weapons, prehistoric animals and fossils, a sarcophagus and the Rosetta stone, an antique airplane and a royal crown, plus other generic museum elements such as a museum map, an audio guide, a museum building, a barrier rope, assorted museum signage, among many other awesome goodies and patterns.
Find the full collection at 58% off -or the individual kit and add-ons at 30% off– through September 26th at GingerScraps and MyMemories!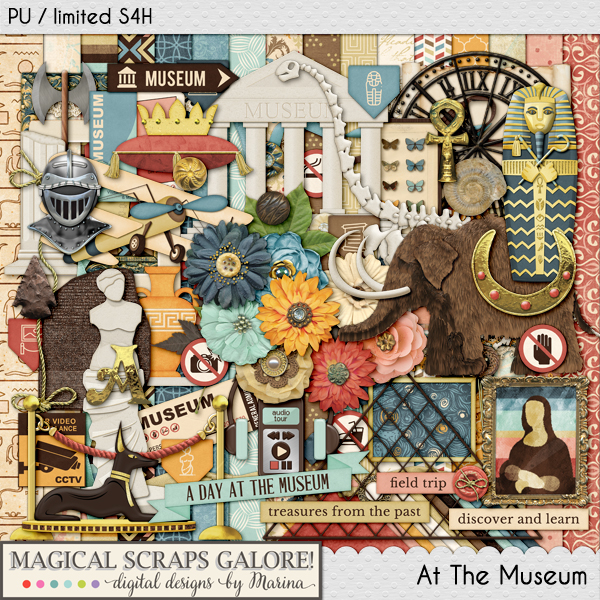 This week we also have a two cluster to share, made by CT members Jenny and Mary! Visit Marina's blog HERE to download and enjoy!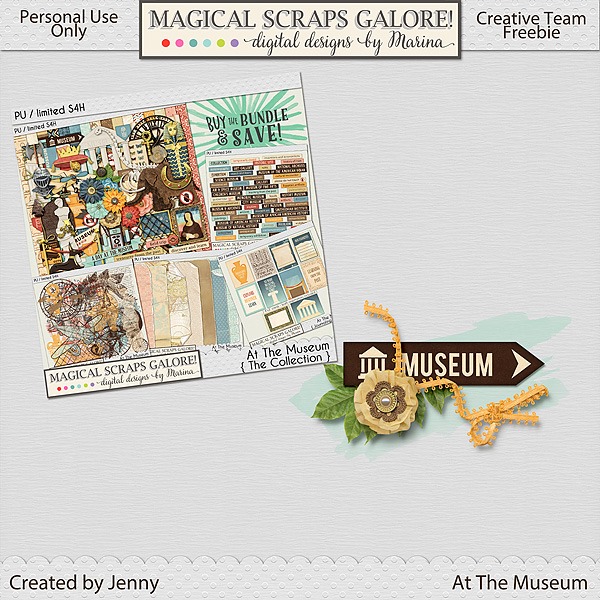 Stay tuned for Marina's new collection coming to her shops in October!