Inspired by the beloved movies and the most playful theme park land, TOYS GALORE by Magical Scraps Galore is a colorful and whimsical collection that overflows with game pieces and toys that will help you document your theme park adventures, character meet and greets, your favorite rides, a themed birthday party, and so much more!
You can find the full collection at 55% off -or the individual kit and add-ons at 30% off– through January 7th at GingerScraps and MyMemories!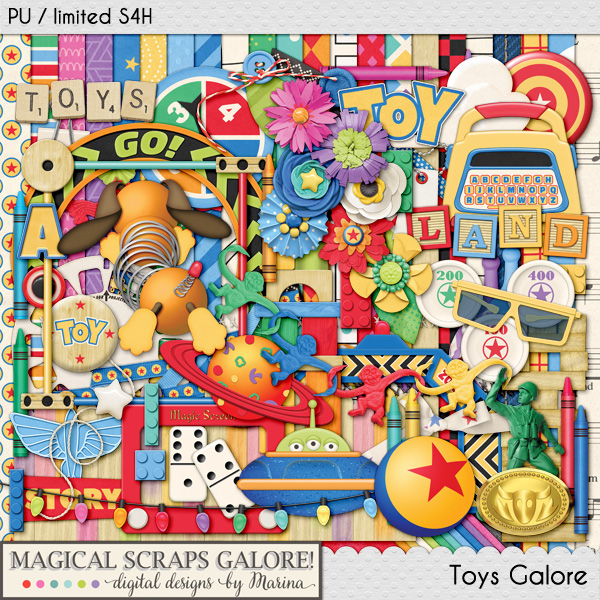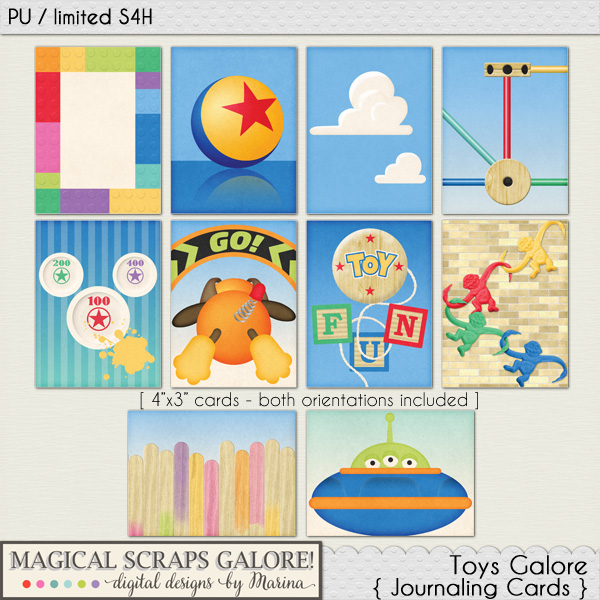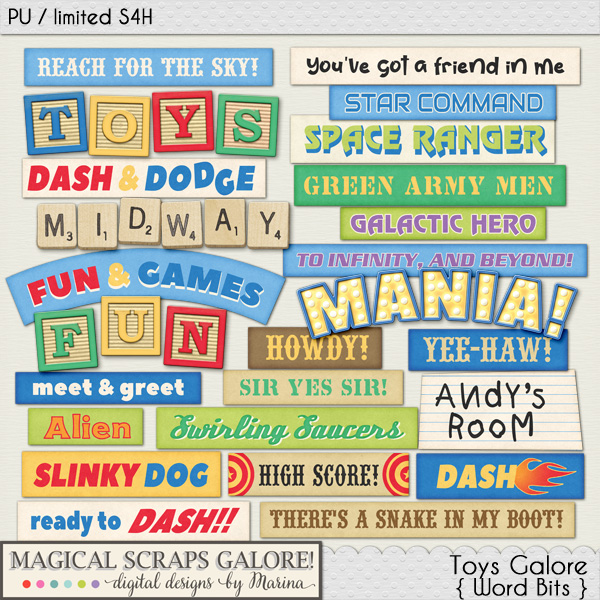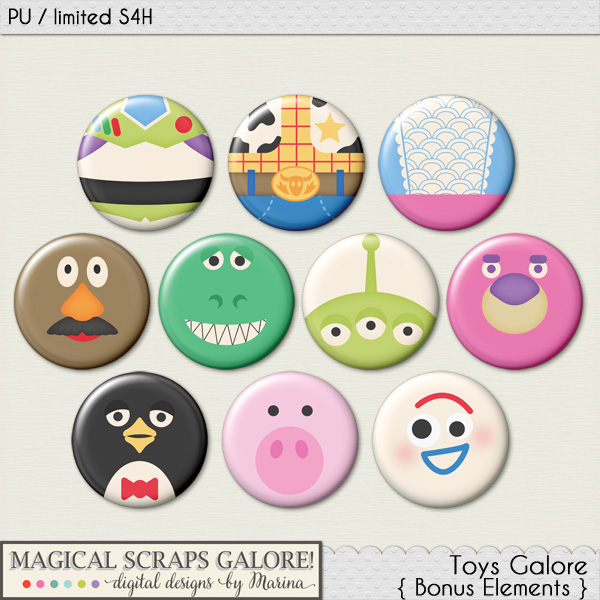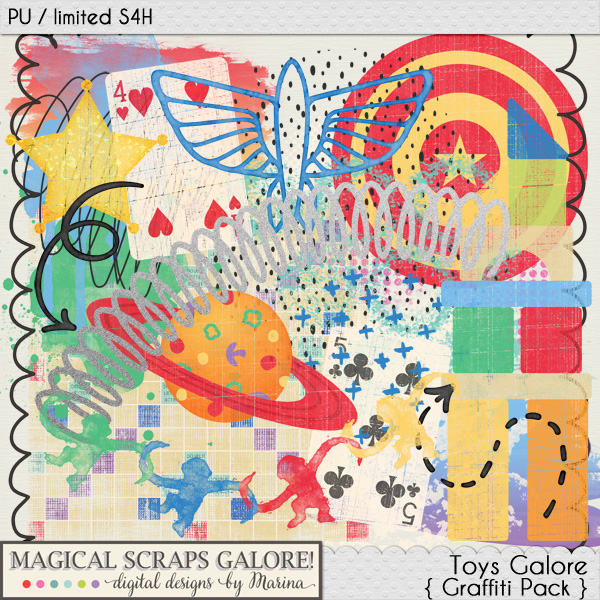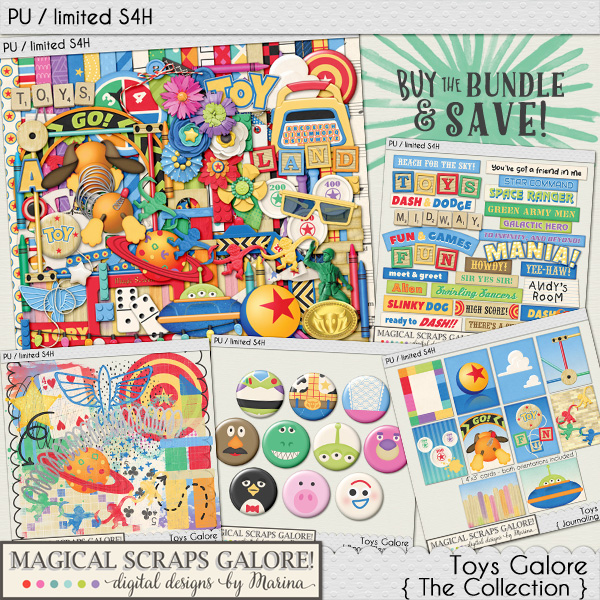 Visit Marina's blog HERE to download these beautiful coordinating cluster freebies, made by CT members Jenny and Mary!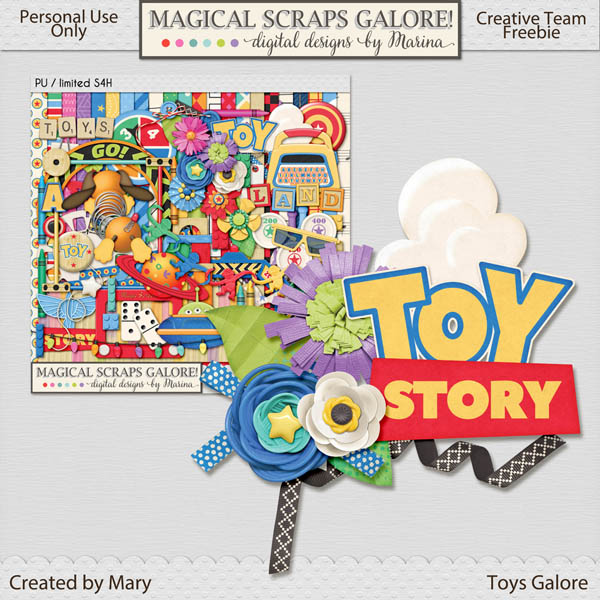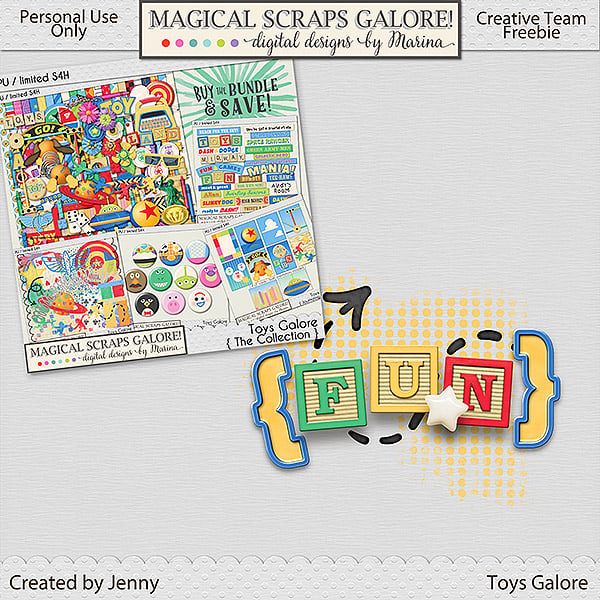 Stay tuned for Marina's new collection coming to her shops later this month!