It's time to enjoy some
FRONTIER
fun! This new collection by Magical Scraps Galore, inspired by one of the wildest theme park Lands, is jam-packed with fabulous themed elements to help you document your magical adventures, whether you're riding the wildest train in the wilderness, dip-dropping into the laughin' place, singing and stomping with funny country bears, testing your sharpshooting skills at the shootin' arcade, or just celebrating the spirit of the Wild West!
You can find the full collection at 58% off -or the individual kit and add-ons at 30% off– through February 13th at GingerScraps and MyMemories!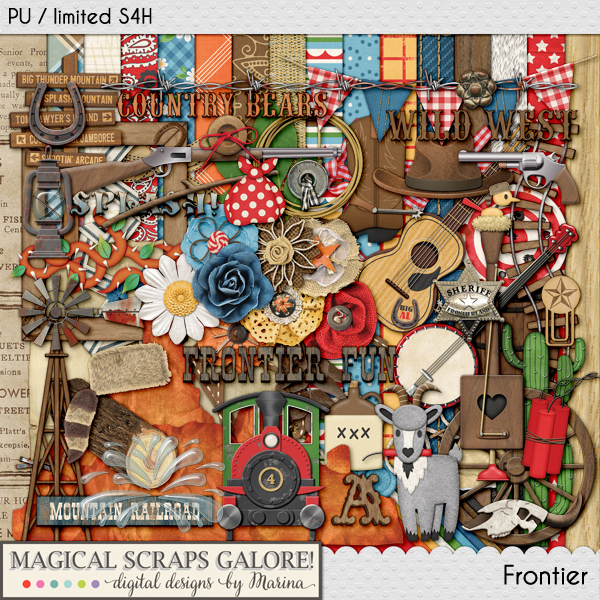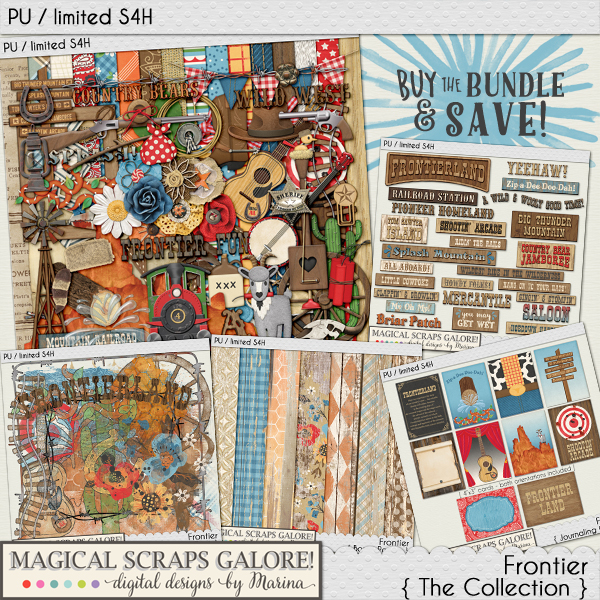 Visit Marina's blog here to download this beautiful coordinating cluster freebie, made by CT member Mary!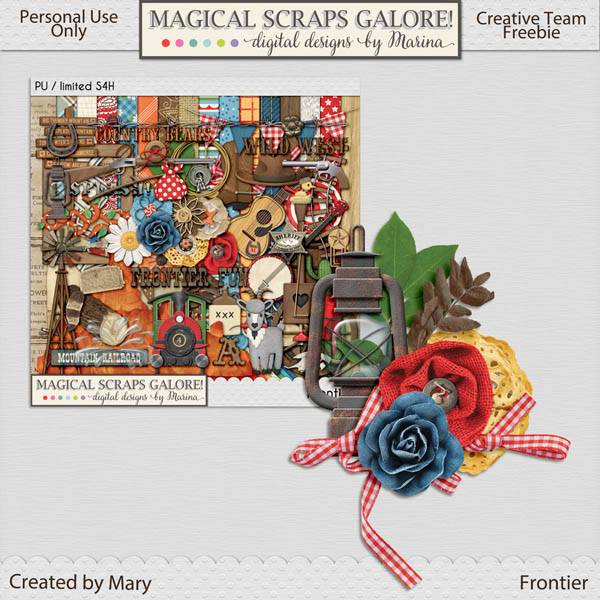 Stay tuned for Marina's new theme park collection coming to her shops later this month!