Fasten your seat belts, start your engines and enjoy this amazing ride!
CARS GALORE
by Magical Scraps Galore is a super fun collection inspired by race cars and road trips, jam-packed with fabulous themed elements such as favorite car characters, canyon landscapes and roadways, vintage road signs and gas pumps, checkered flags and license plates, oil cans and wrenches, among many other fabulous goodies and patterns. This is the perfect collection to document theme park photos, favorite toys, car shows, car races, road trips, and so much more!
You can find the
full collection at 53% off
-or the
individual kit and add-ons at 30% off
– through
March 5th
at
GingerScraps
and
MyMemories
!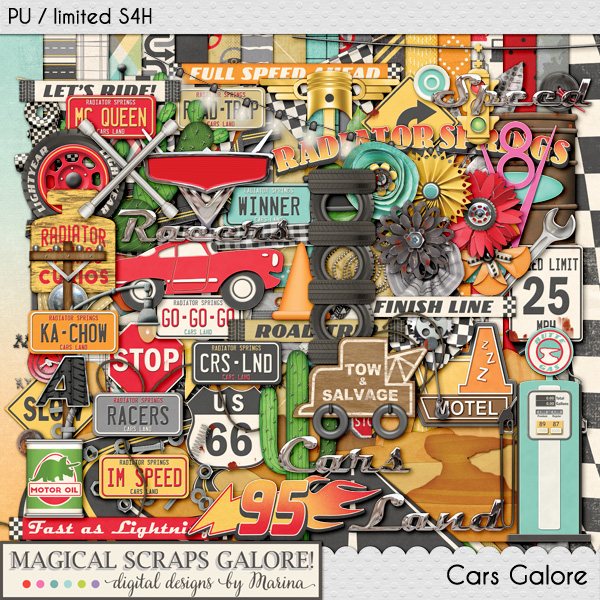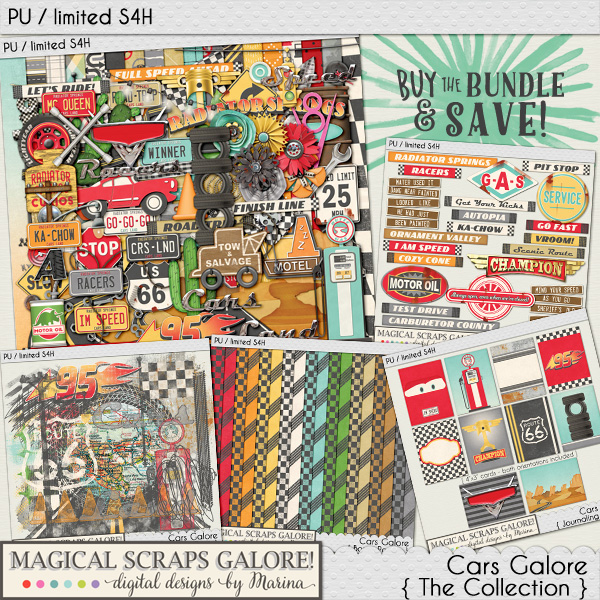 Visit Marina's blog
HERE
to download this beautiful coordinating cluster freebie, made by CT member Mary!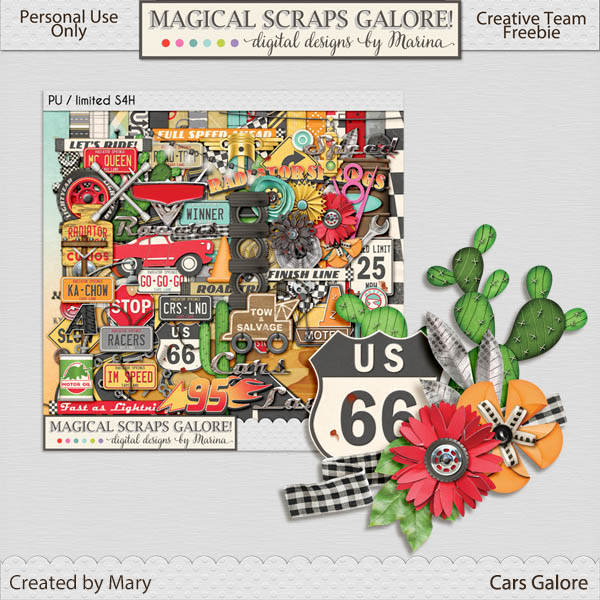 Stay tuned for Marina's new theme park collection coming to her shops in March!