It's time to visit the Land of Lincoln, ILLINOIS! In beautiful colors and overflowing with themed elements and patterns, the BEST OF ILLINOIS collection by Magical Scraps Galore includes the main state icons, animals and landmarks of the Prairie State: from iconic Chicago buildings to Springfield's old and new state capitols, the Railsplitter covered wagon, Lincoln's portrait, a cardinal and a white-tail deer, a barn and a white oak, a red bull head, the Cloud Gate, iconic Chicago signs, among many other fabulous goodies and patterns! This is the perfect collection to document your vacation memories and so much more!
You can find the full collection at 53% off -or the individual kit and add-ons at 30% off– through November 26th at GingerScraps and MyMemories!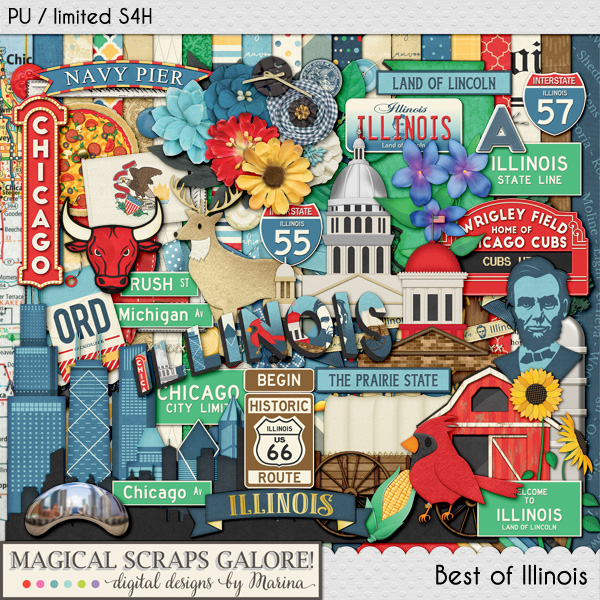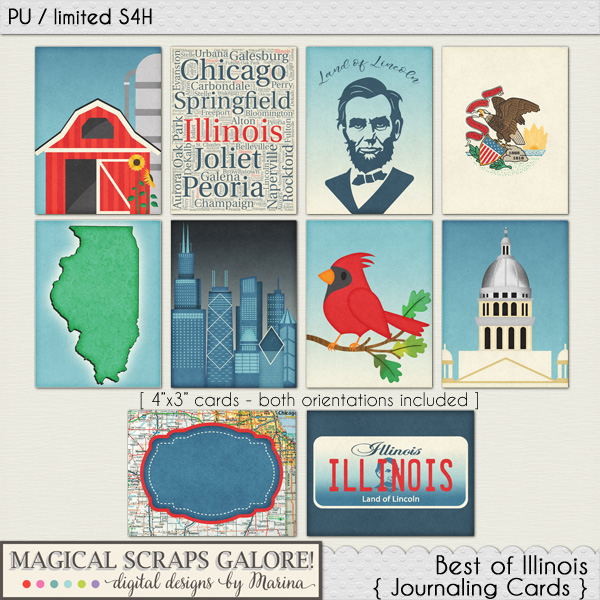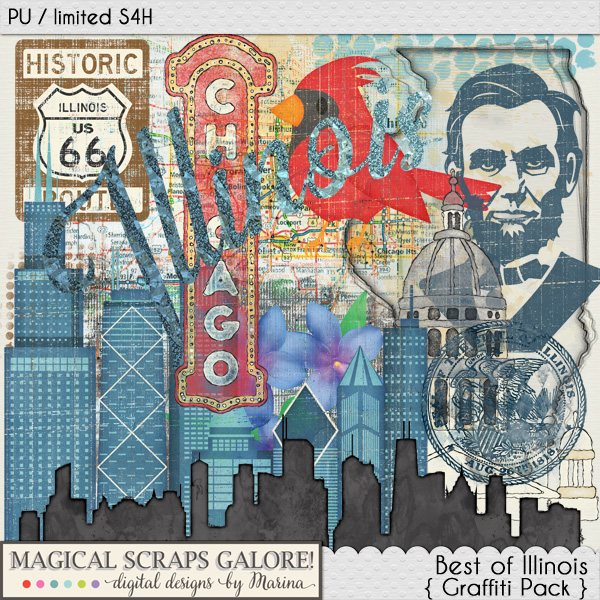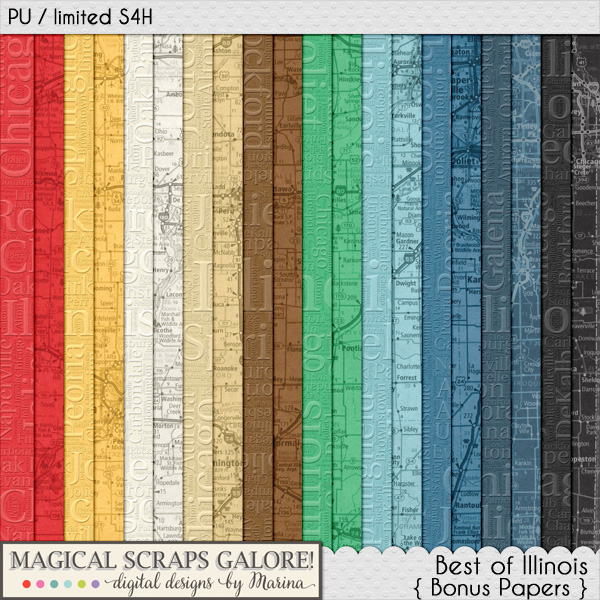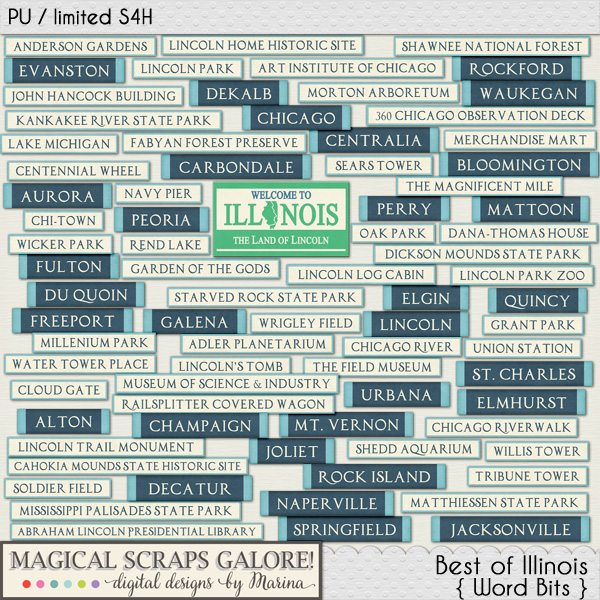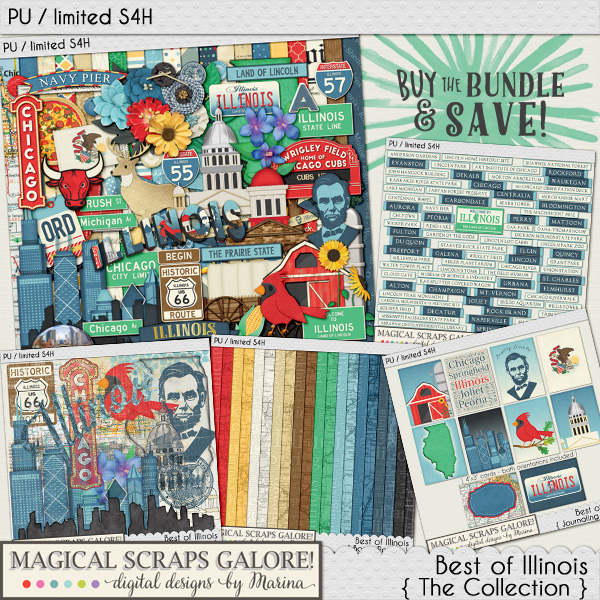 Visit Marina's blog HERE to download this beautiful coordinating cluster freebie, made by CT member Lisa!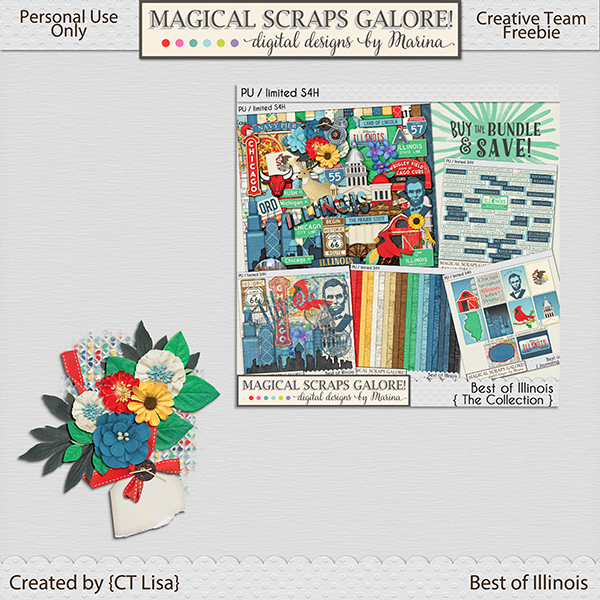 Stay tuned for Marina's new collection coming to her shops in December!