NATURE TRAIL by Magical Scraps Galore is a beautiful collection inspired by the great outdoors. Earthy colors combine with fabulous themed embellishments and patterns that are perfect to document your outdoor adventures, whether you are hiking or biking in the wilderness, taking a nature walk, geocaching, or just collecting bugs in your backyard.
You can find the full collection at 53% off -or the individual kit and add-ons at 30% off– through July 30th at GingerScraps and MyMemories!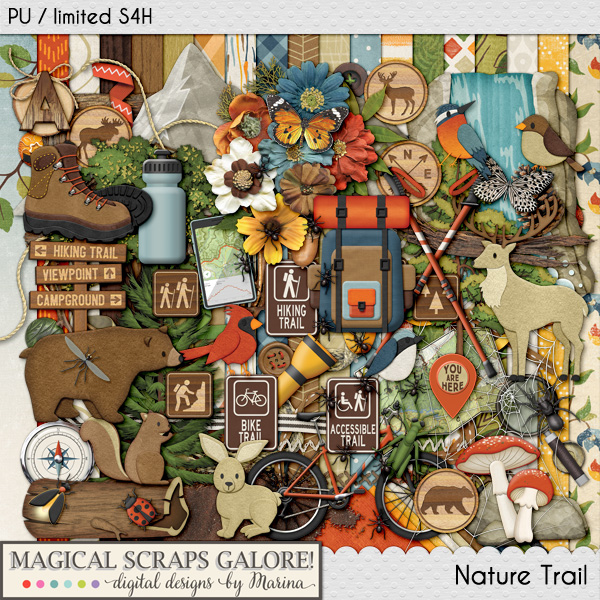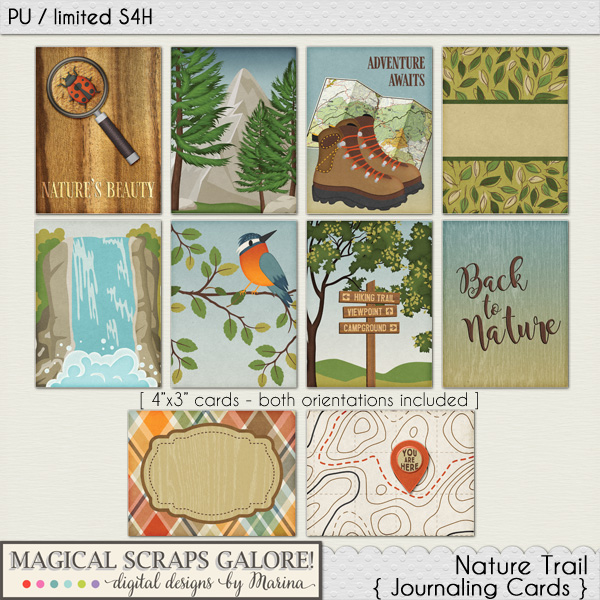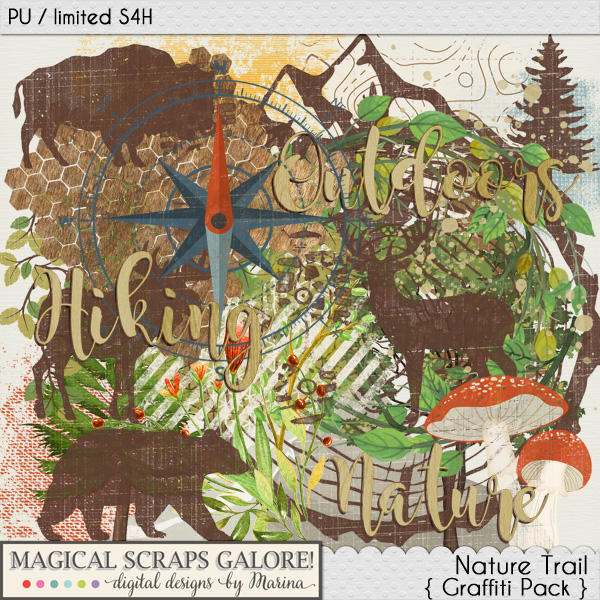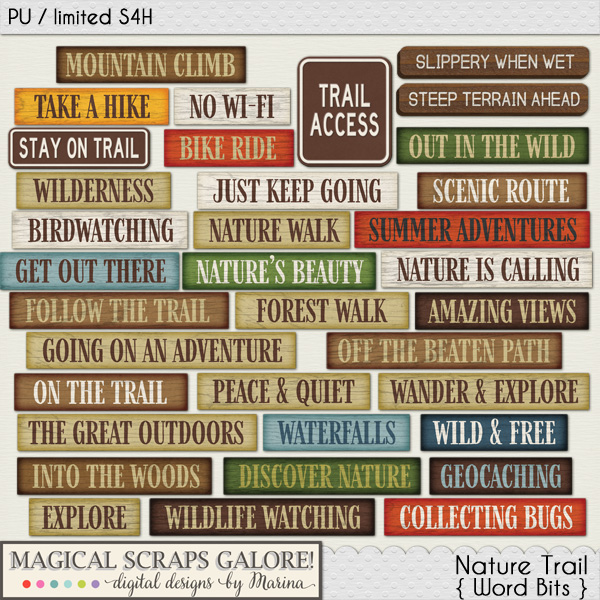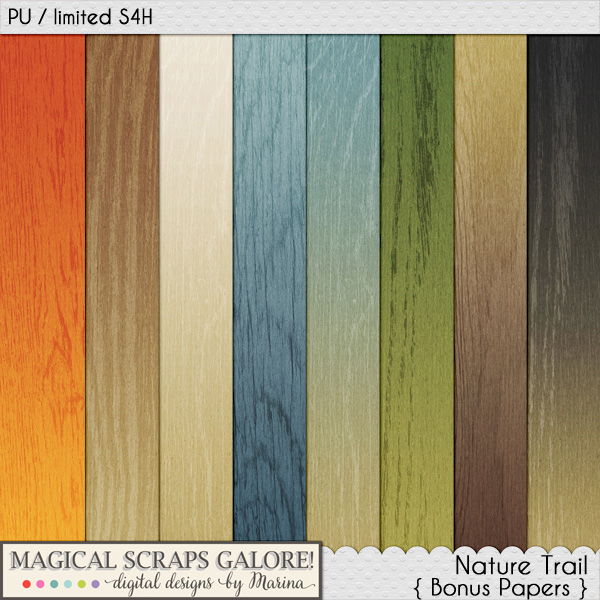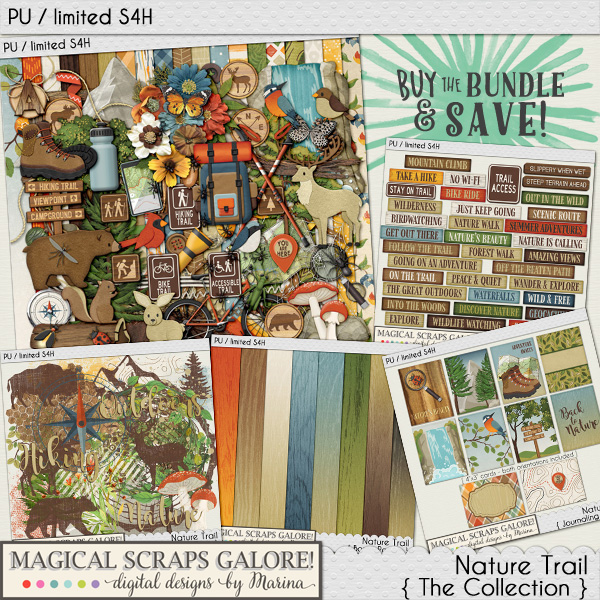 Visit Marina's blog HERE to download this beautiful coordinating cluster freebie, made by CT member Jenny!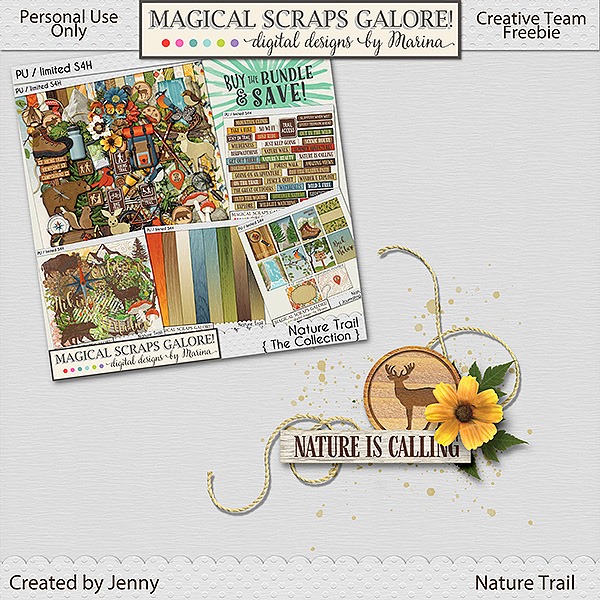 Stay tuned for Marina's new theme park collection coming to her shops in August!